75 YEARS ENDING WW II
Story, overview, agenda and links to websites regarding events, commemorations & festive celebrations due to the 75th anniversary ending World War II (WW II), also called Liberation. In The Netherlands held between 31 August 2019 and 15 August 2020.
STORY
If there is one war which has effected many if not all on Earth, it is undoutedly WW II. Those who have lived through it, were directly hit. Their stories have been told and passed on to postwar generations. Remarkable are the differences per country, province, region, city and village. The stories in itself are all sad, full of grief, anxiety and stress. If freedom and liberty are taken away by occupation, something happens to a country, it's people and the individual human being.
After ending WW II, when many regained freedom and liberty, decisions were made to safeguard that freedom and liberty. Cooperation between nations was required to ensure this. The United Nations (UN) was established in 1945 and the North-Atlantic Treaty Organization (NATO) in 1949. The European Coal and Steel Community (ECSC) was established in 1951. This became part of the European Economic Community (EEC) established in 1958 which developed into the European Union (EU) established in 1993.
Remaining are the stories which are also preserved in sound and images. Many different books, films and documentaries are dedicated to WW II. Often forgotten is that those born after WW II are brought up with it. The influence of WW II is therefore many times larger than most of us realise. This is certainly not limited to those who have consciously experienced this terrible period. We have also experienced this, albeit through the eyes of our parents.
Commemorations are often linked to the presence of WW II veterans. The youngest then is now 90 years old. Therefore, it appears the upcoming commemorations regarding 75 years ending WW II in 2019 & 2020 will possibly be the last as organized according to this formula. After which it is up to us to keep on commemorating, passing on the stories and celebrating the freedom and liberty that we owe to so many before us.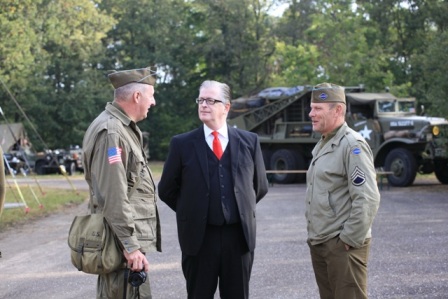 THE SOUND OF LIBERTY
Music tells the story in a different way than through words and images. The story of music during WW II can be called unique in itself. In those days there was only a radio, the television set was not around yet. The music aired at the radio was mainly classical. Now and then there was jazz music of a.o. Glenn Miller.
Yet other music was played live. All professional and amateur wind bands played Sousa's march music prior to, during and after WW II. Simply because this music was already world renowned. Sousa's music was and is there everytime. Then and now!
The Sousa Tribute Band offers musical performances during events regarding the 75th anniversary of ending WW II. Do have a look for our program.
OVERVIEW
6 June 2019 = 75 years D-Day
31 August 2019 = start events 75 years ending WW II
17 until 25 September 2019 = 75 years Operation Market Garden
5 April until 5 May 2020 = celebrating liberation
8 May 2020 = 75 years ending WW II in Europe
15 August 2020 = 75 years ending WW II in Asia
AGENDA
15 september 2019 = 10:00 hrs. – 12:00 hrs. (10 am – noon) concert performance at Basecamp DZA Vlagheide (Schijndel/Eerde) o.b.o. Stg Operation Market Garden 2019 made possible by Libéma.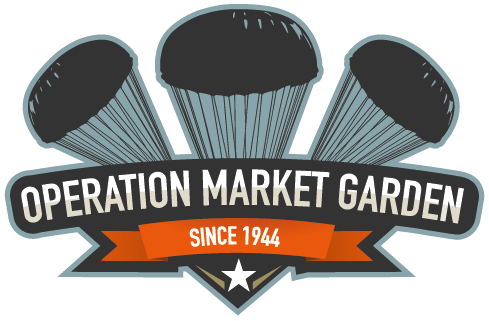 LINKS