PROGRAMS
The amount of music as composed by John Philip Sousa, allows us to develop many different programs varying from one set to a full concert. Content wise, these are all based on the combination of March music and 'Americana'.
Three examples of specially developed programs:
Sounds like Liberty! performances at events, festivals and themeparks
Enjoy the music of The March King! concerts in Europe
Doorblazen! concerts with amateur wind bands
INSTRUMENTATION
The original Sousa Band (1892-1931) was a middle sized Wind Band (48 musicians) which expanded over the years to what we nowadays call a Symphonic Wind Orchestra (84 musicians). In the USA also called a Concert Band.
In order to keep the music of John Philip Sousa accessible to as large an audience as possible in this day and age, we have choosen a smaller size for the Sousa Tribute Band.
Combining the possibilities of the Fanfare Band, Brassband and Trumpet Corps, we have developed a new (hybrid/cross-over) type of wind band called Triple Band (27 musicians). A type of wind band related to the Marching Band which offers tremendous flexibility.
This still allows us to perform Sousa's great music in it's original character, both inside and outside. At the same time, this is an all-weather instrumentation, otherwise known as: non-tech, unplugged & mobile.
Especially for those occasions where even the Triple Band (27 musicians) is too large, we offer the Single Band (9 musicians). This is an ensemble within our wind band consisting of the first chairs of every section plus percussion (single instead of triple).
A larger instrumentation than the Symphonic Wind Orchestra is offered for special occasions as well (until 120 musicians).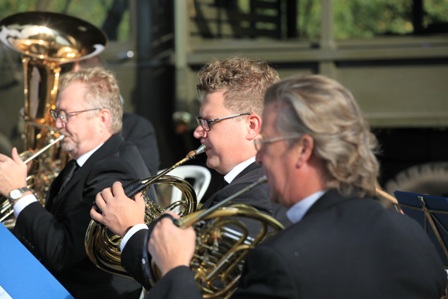 MUSIC DIRECTOR
MUSICIANS
All our musicians are conservatory trained at a Professional Training Course in Classical Music for the instruments as used in a wind band. They hold a degree or diploma Performing Musician as Master of Music (NLQF 7) or Bachelor of Music (NLQF 6). Foreign musicians hold an equivalent diploma like FTCL/FRAM/FLCM (EQF 7) & LTCL/LRAM/LLCM (EQF 6).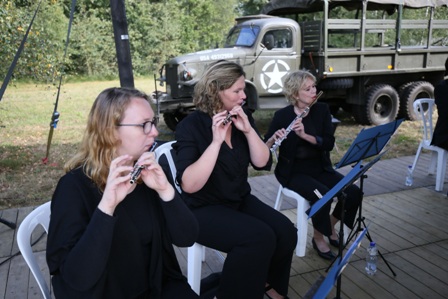 VACANCIES
We are looking for musicians with experience performing in a wind band. The activities are primarily project based, which puts a demand on your employability. Our demands are in regards to the professional diploma (see above), working attitude (asis), health (medical fitness) and command of the Dutch and English languages. Applications are welcome throughout the year. Interested? Take up contact with us.